Real Estate, over the years, has consistently increased in value and outperformed other investments. It is not vulnerable compared to stocks, bonds, and saving your money in the bank.
When you invest in real estate, you get a tangible, resalable, and usable asset whether you're renting out an apartment or building a commercial property for income or buying a home, or even buying land to flip for a profit later.
While investing in real estate in Nigeria offers countless opportunities to gain a financial cushion and build wealth, many loopholes can affect the outcome of your investment.
See How to Avoid Common Mistakes Real Estate Investors Make
In this article, we'll be taking you through the different ways to invest in real estate in Nigeria. We'll also be showing you their pros and cons, with an exhaustive list of the basic things you must consider before venturing into the real estate investment business in Nigeria.
How Does Real Estate Investment Work?
Real estate investment is a financial strategy that involves the management, ownership, purchase, rental, and/or sale of a property for profit. 
When you buy land at a cheap rate and resell for profit when it appreciates, or build an apartment complex and put it up for rent to earn rental income, what you're doing is investing in real estate. 
However, before you invest in real estate, you must consider factors such as property value, maintenance, and documentation among others.
How To Invest in Real Estate in Nigeria
According to the National Bureau of Statistics, the real estate sector in Nigeria increased by 10.84% in the first quarter of 2022 accounting for over 6.39% percent ($7.3 billion) of the country's GDP. 
With the rise of different trends like shortlet properties, and shared office spaces in commercial areas of Nigeria, the first half of 2022 saw a period of increased real estate market activity within the industry. 
Hence, proving that investing in real estate is one of the best ways to build wealth, and equity, attain financial stability, and diversify your investment portfolio.
Real estate investors enjoy predictable cash flow, appreciation, high returns on investment, and rental income depending on the kind of property. 
When you invest in real estate, you can earn passively through rental income, appreciation, and profits generated by business activities that depend on the property.
Here are the 5 major ways of investing in real estate
Investing in Rental Properties
Investing in rental properties is an age-old practice as is land ownership. In this case, you purchase a property and then rent it out to tenants, while collecting rent either weekly, monthly or yearly.
Rental properties can be a lucrative business for those who are patient enough to manage tenants. Although this strategy does not require significant capital, it does require substantial funds to cover the maintenance costs and to cover vacant months.
Check out 5 Things to Consider When Buying a Rental Property in 2022
Provides regular income and properties that can increase in value, and you can leverage your capital to maximize returns.
Managing tenants can be tedious, tenants could potentially cause property damage and potential vacancies can reduce income.

Real Estate Investment Trusts (REITs)
Although many Nigerians are not familiar with Real Estate Investment Trusts (REITs), they exist. 
Real estate investment trusts, or REITs, are collective investment schemes regulated by the Securities and Exchange Commission (SEC). These schemes pool investment capital from investors to acquire income-producing real estate or mortgage loans, or a combination of both.
In a REIT, a single investor can own one or several units of flats or apartments and the investment group manages all of the units on the investor's behalf, by maintaining them, advertising vacancies, and getting tenants.
In exchange for conducting these management services, the company takes a percentage of the monthly rent.
REITs are a solid investment for stock market investors who want regular income. Additionally, they allow investors to invest in non-residential properties such as malls and office buildings which are highly liquid. In other words, you won't require a realtor to help you cash out your investment.
The property provides income and appreciation
REITs offer liquidity. This means that they can be sold quite quickly to raise funds or to take advantage of different investment opportunities.
Vacancy risks due to the high rental costs,  and an investor can fall victim to fraudulent managers.
Read more about REITs here

Land/House Flipping
Land flipping is a type of real estate investment that involves buying lands at a low price and selling them at higher prices to make huge profits. 
Land flipping is profitable when a land buyer buys land in an area that's rapidly growing and resells it for a higher price when the land has appreciated. You can make up to 300% on your investment in a few months or some cases a few years.
However, you would need a substantial amount of money if you want to make hundreds of millions, but you can start small by buying just one plot and grow to buy tens of plots and acres and keep selling them all year round.
Learn more about land/house flipping here here  
Ties up capital for a shorter period, and offers high and quick returns on investment.
Requires a deeper market knowledge, and is capital intensive.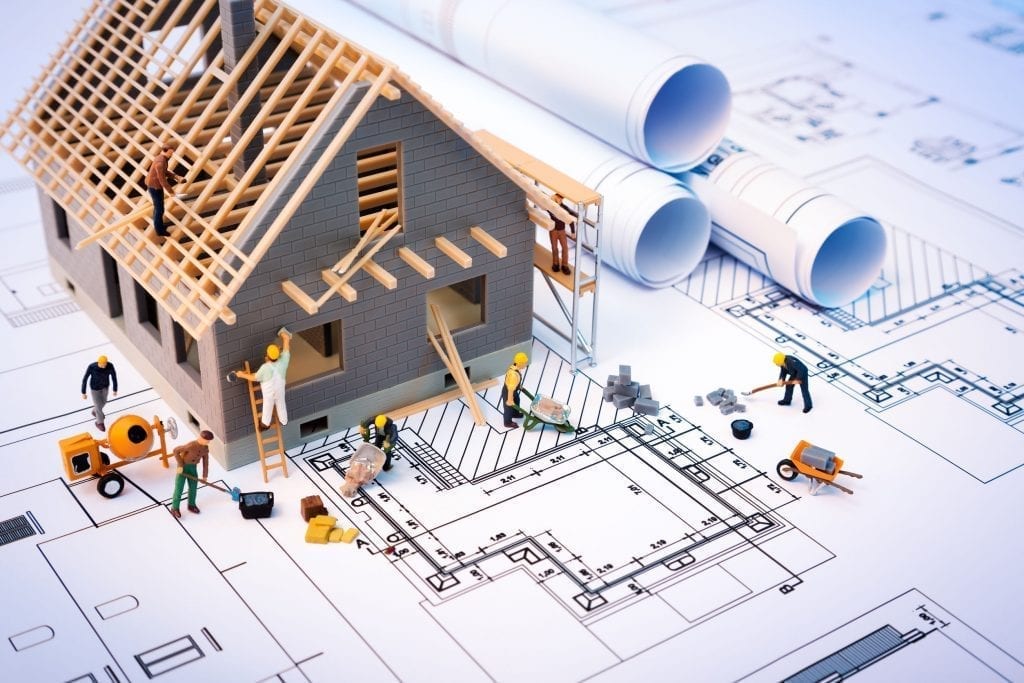 Property Development
In this case, properties are acquired in prime locations spots, redeveloped into luxury apartments, commercial structures, etc., and then sold or rented out at a high-profit margin.
For example, if you spend N200 million developing a house in a developed location, expect to sell it for at least N400 million. A good location is critical when considering property development.
Investing in real estate is only the tip of the iceberg. There are countless variations of real estate investments within these examples. As with any investment, there is much potential in the real estate sector, however, you should make careful decisions, do your homework, research, and weigh out the costs and benefits before taking action.
Learn more about property development here 
Things To Consider Before Investing in Real Estate in Nigeria
As of 2021, only 31% of Nigerians surveyed said they lived in their 'personal houses' which they may have built, purchased, or inherited, and 51% revealed that they lived in rented apartments according to noipolls.com. 
The results also indicate that information is the key to bridging the gap for potential real estate investors to make the right investment decisions. In essence, you need to be armed with adequate information before investing in real estate.
If you're looking to invest in real estate, you should consider these 7 steps.
If you are interested in investing in real estate, there are various platforms to find the information you need. 
Some of these platforms include television, radio, newspapers, magazines, social media, real estate websites and even speaking with experts in real estate. 
Check out How to Conduct a Real Estate Market Analysis
Set a goal on how much you want to invest 
Clearly defining how much you want to invest in real estate before you begin is as important as investing itself. It allows you to determine the location you want to purchase a property, the type of property, how much you are willing to spend, the cost of documentation, how to manage your funds properly, and even project how much profit you'll earn. 
Decide the type of property you want to invest in
Decide on a sector that will benefit you the most based on your goals. It could be an office, industrial property, retail center, or residential unit. For instance, if you're seeking a faster return, investing in residential real estate may not be the best.
Learn about the Difference Between Commercial and Residential Real Estate Investment
Get a fundraising strategy
Depending on what your goal is, your fundraising strategy may vary.  You can decide to save up, solicit support from friends and family, or take a loan from a financial institution.
Be careful not to enter into business deals with unreliable people. Consult an expert, a lawyer, and make sure all the details are sorted out correctly, from the government requirements to the owner's concerns. 
At MKH Investment, we provide real estate advisory services that guide our clients every step of the way to make their real estate investment journey as seamless as possible.
Read more on land titles here
Owning a property is one of your rights as a Nigerian. However, the 1978 Land Use Act gives state governments control over land within their borders. They then make it available to you after you fulfill certain conditions as stated by the law.
To use the land, for sale or development, you will need to obtain a certificate of occupancy as well as other legal documents from the government.
Learn more on real estate laws here
Although there may not be basic infrastructure where your property of interest is currently located, if it is in proximity to fast-developing areas, you cannot go wrong. 
This is the case in fast-developing areas of Lagos State like Epe and Ibeju-Lekki. Years ago, these locations were bare lands and sold for a few thousand, and in just a few years, these locations have appreciated greatly, playing host to billion-dollar investments, and selling for millions of naira.
Many of our clients saw the future and bought into properties like The Garnet and Haven Estate.
Make sure you don't lose sight of the big picture, buy that property now, and in a few years, you can sell it for millions over and above the cost of purchase.
When it comes to investing in real estate in Nigeria, the best decisions are the ones that serve you, the investor. Consider your time, capital, and whether you want to be the one to deal with household issues when they arise.
Invest in The Wealthy Place
The Wealthy Place is a premium commercial development located in the fast-growing area of Orofun, along the Lekki Free Trade Zone. 
Perfect to situate upscale shopping malls, office complexes, warehouses, fine restaurants, recreational centers, and schools, The Wealthy Place has set a hallmark for commercial landed properties in Ibeju-Lekki with world-class amenities tailored to meet all your business needs.
Since its launch in 2021, The Wealthy Place has appreciated rapidly, allowing investors to earn over 100% returns in a short while. If you're thinking about a real estate investment that is secure, in an enviable location and appreciates rapidly, this is where you should invest in.
MKH offers you investment opportunities that you can tap into. We can serve as your gateway into the real estate sector with a high guarantee of good investment returns. 
We also have properties that are strategically positioned to give you the profit you desire when you invest. Contact us here to begin your real estate investment journey.